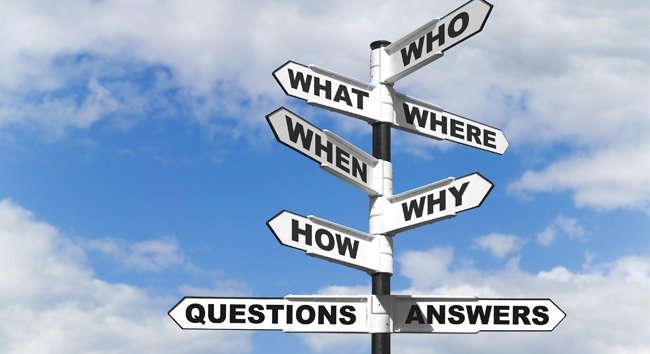 Many SME's do not have the time to review their sales and account management procedures and as such their strategy, process and management are inefficient, leading to higher cost and lost sales.
Worse still a significant proportion have not even identified that there might be an issue with their existing processes and therefore have no desire to even consider a review.
If you fall into either of these camps let me ask you the following questions:
Are you confident that your business will cope with the demands created by an uplift in new sales such as unexpected internal costs or a reduction in customer service?
Are you confident that you are not wasting time and money chasing the wrong client with the wrong message?
Are you confident that you are maximising your potential sales revenues by engaging with buyers on their terms?
Are you confident your pipeline realistically reflects your expected sales such that operations, production and finance can plan rather than react to new sales?
Are you confident that every customer is treated in a uniformed manner that reflect the values and brand of your company to maximise both customer loyalty and revenues?
Obviously this is not an exhaustive list of questions by any means but if you cannot truthfully answer yes then it is likely that you are losing money on your sales and account management procedures and you really need to review what you are doing.
However, for many small businesses and start-ups they may not even know how to answer such questions let alone review their processes.
So, what is one supposed to do?
Whether it be due to a lack of time or resource or you do not know what you need to review, then you need to look for some form of outside support.
For some this may come in the form of employing a sales or action coach to guide them over time to understand the complexity of the sales process and its interdependence with all other facets of the business such as finance, marketing, operations etc.
However, this is a long-term approach taking multiple weeks, months if not years with the associated ongoing cost. Furthermore, there is inevitably an element of the one size fits all approach as most engagements are based around structured programmes.
Alternatively, you can hire someone in for an interim period to oversee the review project. The benefits of this arrangement are that it is a fixed cost with hopefully an agreed plan and set of desired outcomes that the individual can be measured against throughout the engagement.
This arrangement is more beneficial to those businesses who might have the required sales and account management knowledge but lack the time to undertake the full review. For those with limited sales experience this could be a challenging option as you have less knowledge to benchmark against required performance. The adage of "you don't know what you don't Know" being very apt.
This option will produce results sooner than that achieved by coaching but there will still be time taken to identify the best suitable candidate just as there will be to determine the ideal coach. However, unlike the coaching, it is likely that any additional skills brought to bear for the review and implementation of outcomes will depart when the interim departs.
Whilst timescale will be shorter, cost will be similar as the interim will likely be on a daily rate and the project will take weeks if a full review is undertaken and the outcomes applied.
Another approach is that endorsed by Fresh Eyes Associates (FE). We believe in quick, incisive engagements (ranging from 1 – 3 days) that take a concise review of your sales and account management procedures and offer up quick actionable wins that produce an immediate return on your investment
Because FE do not implement a fixed programme, we tailor each engagement to reflect the individual business, providing a unique review concentrating our efforts and your money on areas that will provide an immediate dividend on your initial outlay.
Of course, FE can continue to offer on-going support and advice to the business, acting as either a mentor or consultant. This follow up work can be based on a pay as you go model or via a retainer option whereby, we are available as and when you have a need.
For some the self- empowering route offered by coaches is preferable as it provides a long-term solution that can be continuously applied as part of the daily business routine. For others the ability to call in outside interim support makes more sense if the business is rich on experience but time poor to implement. Others may require the benefit of immediate action that will repay the investment in a short period and which allows for the gradual empowerment of the business over time.
All three options have their place within the business world. What I would stress is that if you are unsure about the effectiveness of your sales and account management procedures; the worst thing to do is do nothing at all!